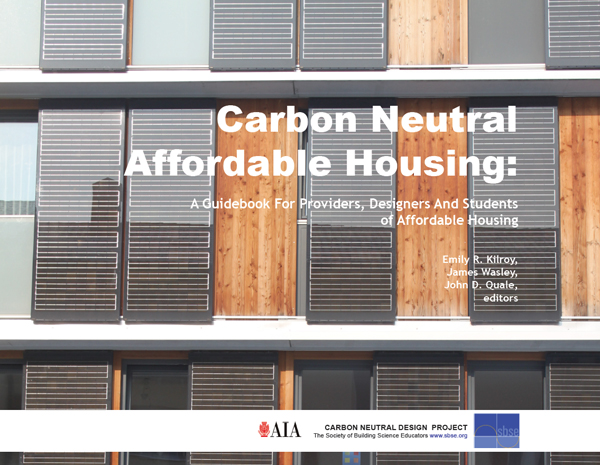 Carbon Neutral Affordable Housing: A Guidebook for Providers, Designers and Students of Affordable Housing
This recently completed guidebook may be downloaded by clicking this link.
The Carbon Neutral Curriculum Materials Project is a joint research effort between members of the Society of Building Science Educators (www.sbse.org), the American Institute of Architects (www.aia.org), and a private donor, the purpose of which is to provide practitioners, faculty and students with the means to meet the 2030 Challenge (www.architecture2030.org)- that is, to be able to design and construct buildings to a state of carbon neutrality by the year 2030.
Please use the links at the left to find out more about designing buildings to a state of carbon neutrality.