Carbon Neutral Case Studies
Global Ecology Center, Stanford, California
Heating - Passive and Mechanical Strategies
Heating - Passive Strategies
Passive strategies for heating the building are derived from a study of the solar potential for the building during the heating months - in the case of Global Ecology, December, January and February. In particular it is important to note the energy potential of the south wall as this is also the orientation that is simplest to shade during the cooling months.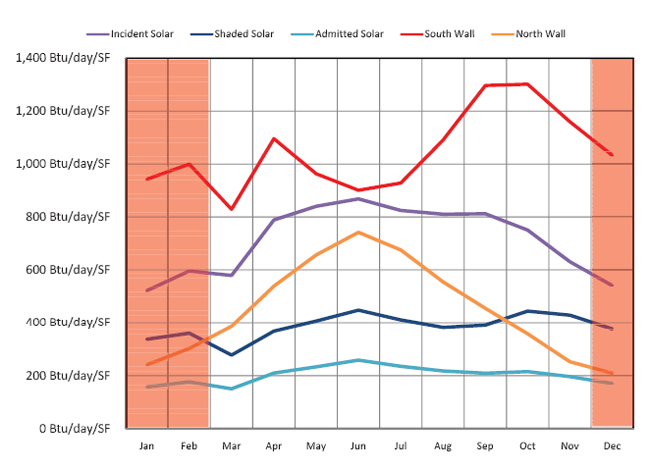 Assessing the Passive Solar Potential of the Building
The apertures along the south facade are designed to admit solar energy during the heating months, and as can be seen, are designed with shading devices for the cooling months.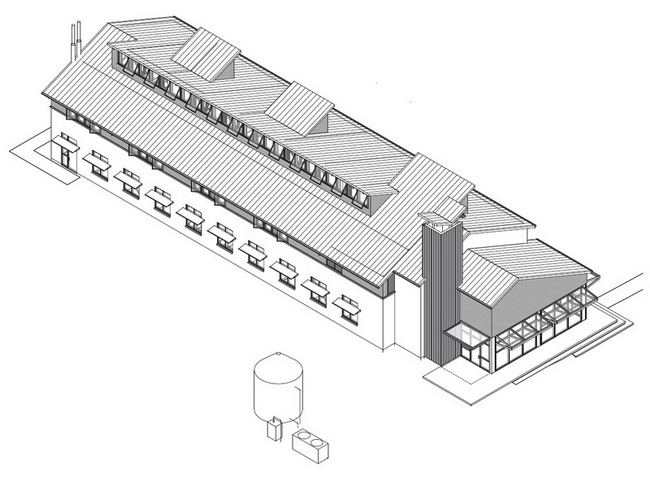 Axonometric of Building Showing South Face
The slope of the roof on the second floor, and the open style of the trusses, allows maximum solar penetration during the winter months. The building also employs radiant heating in the floors - the concrete flooring also providing an excellent source of thermal mass for solar storage.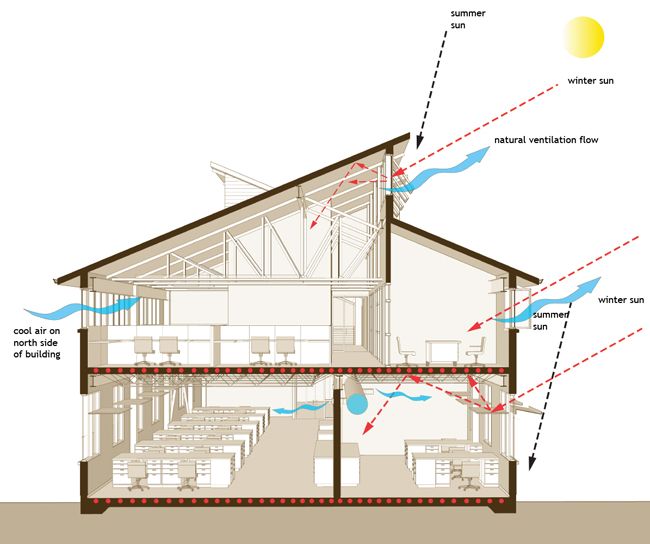 Cross Section of Building Showing Winter and Summer Sun Angles
Heating - Mechanical Strategies
The diagram below shows the layout of the radiant heating tubes in the floor.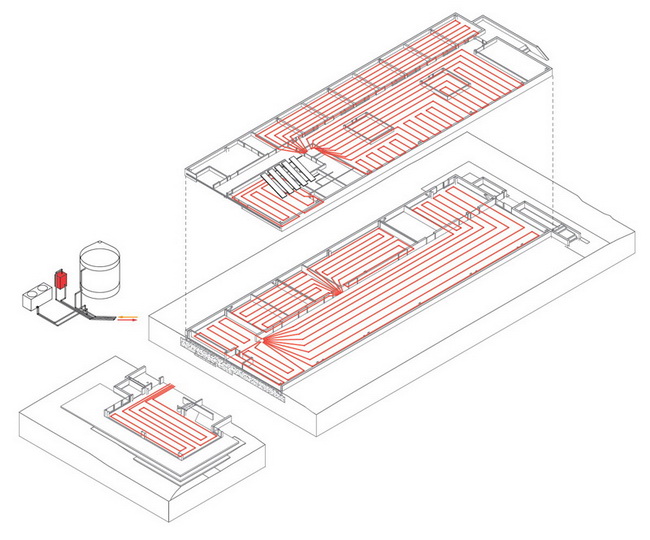 Plan Showing Radiant Floor Heating Layout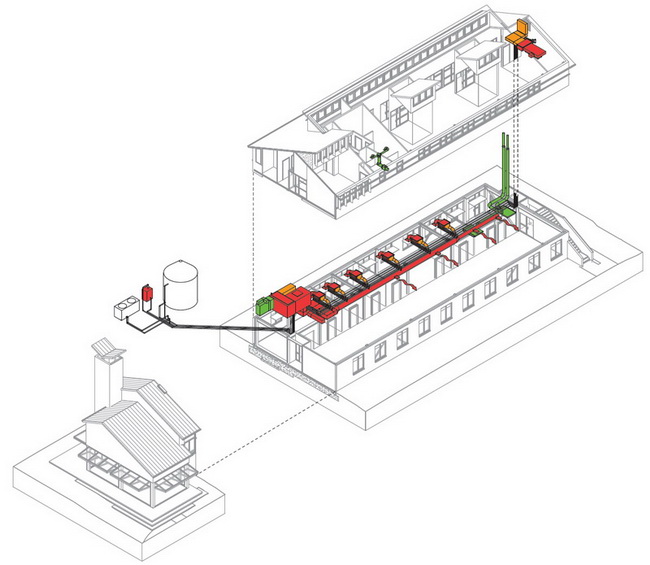 Mechanical Heating - ducting layout